By Melaine Nsaikila, MA.,
[dropcap type="circle" color="#FFFFFF" background="#8C212A"]O[/dropcap]f the many topics likely to cause turmoil within a Cameroonian social gathering – the creation of Camair-Co and the quality of its services is the most sickening. Cameroonians are conversant with an aviation history replete with mismanagement scandals dating back to the 1970s and the first state-owned airlines. Inept management and subsequent unsuccessful privatization of the erstwhile carrier, Cameroon Airlines, negates any positive expectation for its current replacement, Camair-Co. Current public opinion in Cameroon and the Central African sub-regions suggests that Cameroon Airlines Corporation is little more than a cosmetic improvement of the so-called defunct Cameroon Airlines. Camair-Co is yet to prove Cameroonians wrong.
Without a doubt, Cameroon is the economic powerhouse of the Central Africa sub-region. It is logical that, in a competitive and ever-growing aviation market, Camair-Co should own a greater market share and provide topnotch services to its clientele. However, the company has fallen far below expectations there by calling for a huge change in strategy. Created in 2006 by presidential decree Camair-Co went operational on March 28th 2011, with a fleet of three aircraft and enormous enthusiasm. Now, with five years of operations serving four destinations (N'djamena, Libreville, Brazzaville and Kinshasa) in Central Africa, three (Cotonou, Ikeja and Abidjan) in West Africa and one (Paris) in Europe, this lone state-owned airline company can boast only a fleet of five airplanes. It has been unable to break-even and the quality of its services is subject to a multiplicity of negative reviews from its clientele – the majority of whom are in the Central Africa sub-region.
The vision and hope for a more reliable carrier is gradually transmuting into an illusion. Scheduled flights are subject to frequent delays and cancellations (without prior notification to the passengers) due to technical issues reported the Centre for Aviation's 2012 report. What greater deterrent for potential passengers than the fact that Cameroonian authorities use alternative carriers for both regional and international travel? Even more revealing is the disappointing and insignificant increase from 124,200 to 125,316 in the annual number of passengers transported internationally by the airlines between 2013 and 2014 despite an 8.8% increase in seat availability. Further, a 7.7% drop in the client-based domestic travel calls to question the quality of Camair-Co services not only in Cameroon but within the region as a whole. According to airlinesratings.com, Camair-Co performs badly with a safety rating of 3/7 and beating the global average only in 4 out of 8 International Civil Aviation Organization (ICAO) parameters for airline safety and effective implementation (EI). With a pass in licensing, operations, airworthiness and air navigation services, the ICAO parameters indicate that the lackluster service performance of the airline is due to below-average effort in aerodrome maintenance, accident investigation and more importantly legislation and organization. In fact, one would have thought that contracts with aviation-industry powerhouses such as Servair and Lufthansa, the legislation and organization of the service would be efficient and high quality.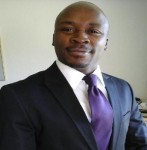 Melaine Nsaikila is an Economic Policy Analyst at the Nkafu Policy Institute, a leading Cameroonian think-tank at the Denis & Lenora Foretia Foundation. He can be reached at [email protected]