The Nkafu Policy Institute of the Denis and Lenora Foretia Foundation December 16, 2020, at Hotel La Falaise held an official launching and inception workshop under the theme "Social entrepreneurship for sustainable development in sub-Saharan Africa: Lessons from business incubation in Cameroon, Burkina Faso and Ghana."
The launching brought together top government Ministers, CBOs, public personalities, incubators amongst others. The high-level panel focused on social entrepreneurship for sustainable development, social entrepreneurship and the ecosystem for science and technology in Africa and social entrepreneurship and business incubation in Africa – experiences from key practitioners. The study will be carried out in this exploratory phase in 3 sub-Saharan African countries with specific economic dynamics.
"This project launch is a milestone not only for our institution but also for Cameroon in general. This is because it sets the pace for entrepreneurship in Cameroon. The aim is to get a mapping of all the incubator hubs in Cameroon and two other countries (Ghana and Burkina Faso) and to go to the next level to diagnose the difficulties that the incubators are facing and come up with some solutions," Fri Asanga, Chief Operating Officer of D&L Foretia Foundation told reporters.
The last decades, sub-Saharan Africa has seen a proliferation of business incubators, with the hope that they will play a key role in attaining the United Nations Sustainable Development Goals (SDGs), especially with regards to gender equality and the promotion of sustainable and inclusive economic growth.
The two-year project which is carried out by the Nkafu Policy Institute with organizations in Ghana (Innohub) and Burkina Faso (Afrik Eveil) is funded by the International Development Research Centre, IDRC. The overall objective is to map the business incubation practice in selected sub-Saharan African countries and see how these contribute to the attainment of SDGs 5, 8 and 9.
H.E Madeleine Tchuente, Minister of Women Empowerment and the Family speaking on social entrepreneurship for sustainable development said entrepreneurs should form groups which will be easier for them to grow. This according to the Minister will also help them in accessing the much-needed finance that some of them need to grow their businesses.
The relationship between the success of business incubators and the country's ecosystem for "science and innovation" is extremely important to elucidate. Innovation and science can be thought to entail for major components; scientific programme on innovation and the ministerial level in the country; a strategy for technology diffusion in light of research and development; a science-based industrial park for technological commercialization and engagement of experts and capacity building for entrepreneurs and innovators, a concept note from the Nkafu Policy Institute stated.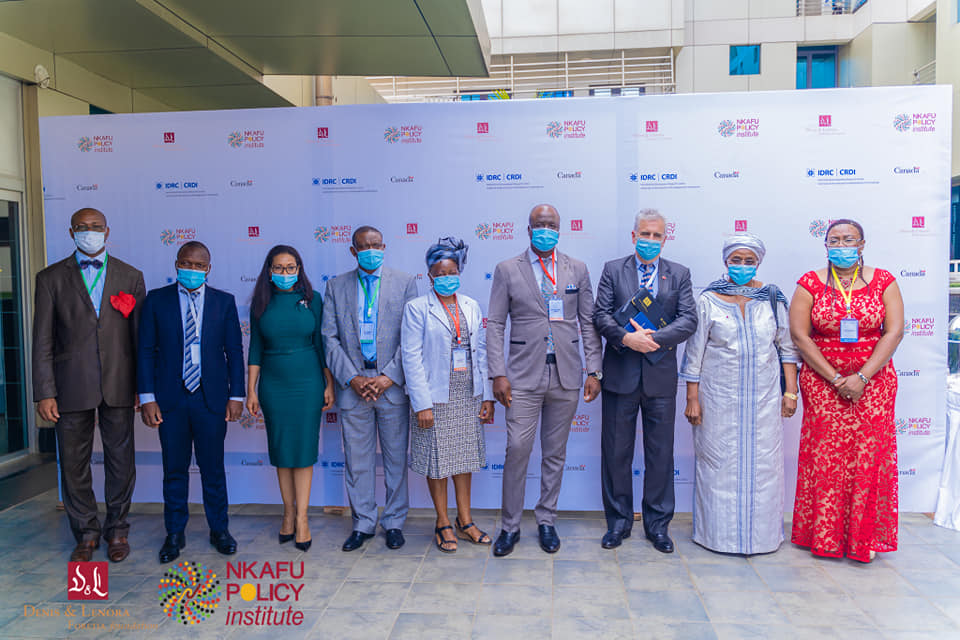 The Canadian High Commissioner to Cameroon H.E Richard Bale said in the last ten years, there has been a revolution in start-ups and entrepreneurship, with the increase coming mostly in developing countries. There is a huge potential to create jobs and wealth. "With the right framework and a supportive environment which involves incubators, start-ups can emerge and grow rapidly.
The Canadian High Commission went on to highlight three key areas where incubators add value to entrepreneurship. They involve the provision of expert advice (marketing and management), provision of peer support and access to capital. "Business incubators can catalyse the growth of entrepreneurs. Cameroon has a lot of technology and non-technology based start-ups," H.E Richard Bale said.
Rebecca Enonchong, Founder and CEO of Apps Tech said there is need for collaboration between the public and private sector. "There is a need for real collaboration between them and not the top-down approach. Cameroon has a great opportunity to increase its potentials. There is a need for an enabling environment for the private sector to flourish," She said.
In Africa, it has been witnessed that women are coming up very powerfully, even becoming bosses in major organizations. Many are also top bosses in major tech industries. Rebecca Enonchong said: "Women are not the problems to themselves. I think we are not the problem; the problem is to understand what our role is in society and at every level of decision-making, women need to be included."
About Nkafu Policy Institute
The Nkafu Policy Institute is a think tank at the Denis and Lenora Foretia Foundation, which works to catalyse the transformation of African countries by focusing on social entrepreneurship, science, technology, health and the implementation of development policies that will create economic opportunities for all. Nkafu Policy Institute is a leading Africa think tank with a mission to provide independent, in-depth and insightful policy recommendations.
About IDRC
The International Development Research Centre (IDRC) is a Canadian organization with the mandate "to initiate, encourage, support, and conduct research into the problems of the developing regions of the world and into the means for applying and adapting scientific, technical, ad other knowledge to the economic, social advancement of those regions." To do this, the body works with partners by funding projects that provide funding to third parties for grants eligible activities, as a means of achieving its objectives.
Source: panafricanvisions