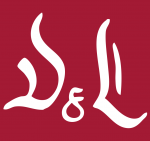 Website ForetiaFound Denis & Lenora Foretia Foundation
Catalyzing Africa's Economic Transformation
The Denis & Lenora Foretia Foundation seeks to catalyze Cameron's and Africa's socio-economic transformation by focusing on social entrepreneurship, science and technology, innovation, public health and the implementation of progressive policies that create economic opportunities for all. To expand our activities in Cameroon, we are recruiting a full-time Graphic Designer based in Yaoundé. The post holder will design graphics for media products such as magazines, newsletters, web, labels, advertising and signage for the Foundation.
Key responsibilities:
Visualize and develop graphics including illustrations, logos, layouts and photos;
Shape the visual aspects of websites, articles, magazines, reports, exhibitions and more;
Manage typesetting, designing and printing of materials;
Liaising with publishers regularly to ensure deadlines are met and material is printed in the highest quality;
Developing graphics, concepts and layouts for illustrations, Foundation websites and logos;
Brief and advice on design style, format, print production and timescales
Create, review and suggest improvements for final layouts;
Prepare rough drafts of material based on an agreed brief.
Contribute to the development of the Foundation's Visual communication policy
Organize and develop images to translate ideas and messages following the Foundation's graphic chart:
Create advertisement products (Brochures, Flyers, Posters, banners, cards, Packaging, Signs, Logos, etc.).
Key Qualifications and Skills
While entry is open to non-graduates, preference will be given to those with relevant degrees.
A degree in Graphic Design is advantageous, although other art and design subjects will be accepted.
At least two years of work experience and a portfolio of work to show your competencies.
Good knowledge of photo editing software, such as InDesign, Photoshop, Illustrator, photo-editing software, Premier Pro and After Effects.
Key Skills
Excellent IT skills, especially with graphic design and video editing
Creative flair and a solid ability to translate requirements into design
Excellent time management and organizational skills
Accuracy and attention to detail
Professional approach to time, costs and deadlines
Other Skills and Abilities:
Ability to work without supervision.
Ability to take initiative and complete project assignments independently and on time.
Organizational skills and performing job requirements efficiently and orderly.
Ability to maintain a high degree of privacy and confidentiality.
Work Environment:
The noise level in the work environment is usually low to moderate.
This is a non-smoking work environment.
This position will be full time (40 hours per week).
Application Process
Female candidates are strongly encouraged to apply.
All applications must be submitted using the online portal below.
Applications will be reviewed on a rolling basis.