Cameroon is an environment that has plenty of resources but is deficient regarding organization, resource access, and stakeholder behavior constitutes an additional challenge for entrepreneurs in Cameroon. In most cases, they lack access to information despite the existence of the internet and relevant media platforms. Cameroon has enormous Human Resources, Capital, big market outlets, the death rate of Small and Medium-Sized Enterprises remains high in Cameroon. It ranges range from two to five years' span.
For an entrepreneur to gain the necessary finance that he/she needs to propel the business forward, they have to be trustworthy to various financial institutions. This is one of many recommendations made during the 2019 Small Business Forum organized by the Small Business and Entrepreneurship Center at the Denis and Lenora Foretia Foundation to evaluate the 2019 year on small business ecosystem management with support from the Canadian Fund for the Local Initiative Project in Cameroon.
To various speakers, trust is very important for a financial institution. "When an entrepreneur is trustworthy with a financial institution, the banks will be able to provide them finances at any amount and will even give them such finances even without demanding collateral," a speaker noted.
During the discussions, the following were examined; Transformation of Agricultural Produce, a strategic value chain to Agripreneurs, Marketing for Small and Medium Sized Enterprises/Attracting Customers and Investments, Access to finance, the challenges face by the women in business.
The event organized under the theme, "Harmonization of The Entrepreneurship Ecosystem in Cameroon for Sustainable Growth," at the Handcraft Center in Yaounde brought together over 120 small business owners from the ten regions of the country.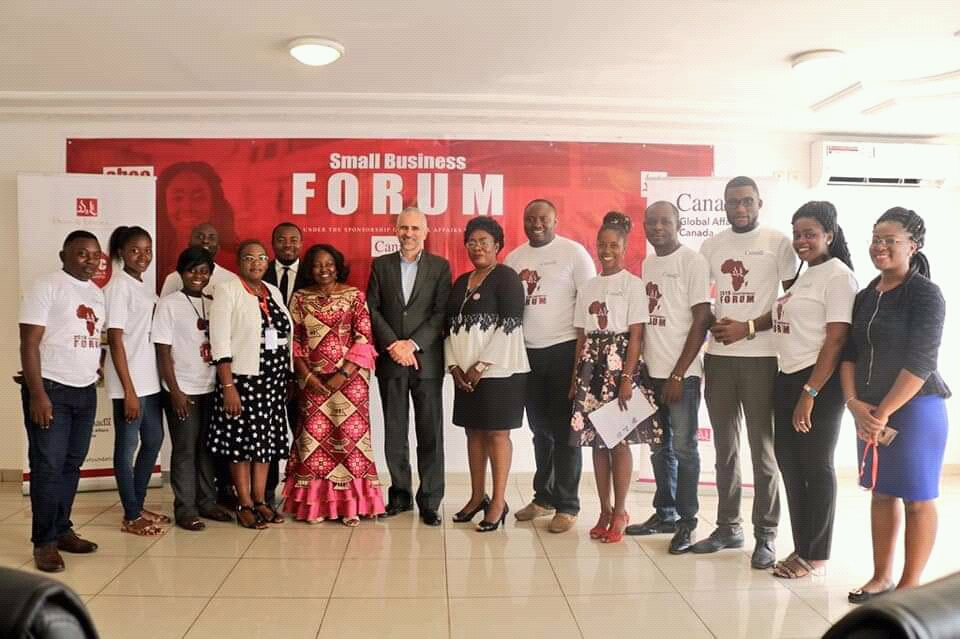 Speaking during the forum Javnyuy Joybert emphasized strongly that entrepreneurs need to build their capacity. It takes more than a good idea & money (investors) to build a sustainable business in Cameroon.
He went on to recommend 11 skills that entrepreneurs need to thrive in Cameroon; "Resilience: handling rejections & stress, Presentation & Communication, Networking & Collaboration, Finance Management, Brandin, Marketing & sales, Setting Effective Internal Operations, Spotting New Trends. Business moves fast, customers' needs change faster so entrepreneurs must have the ability to see changes coming in their industries. Setting up the right team: Find and lead the right team member, Professional digital presence and Negotiation."
The forum was attended by the Canadian High Commissioner to Cameroon, H.E. Richard Bale, a cross section of businessmen and women as well as officials from the ministry of small and medium size enterprises.
In Cameroon small and medium-sized enterprises (SMEs) are regarded as vectors for job and wealth creation. Statistics from the Ministry of Small and Medium Sized Enterprises, Social Economy and Handicrafts, which show there are more than 400,000 companies in the informal sector and out of these, 99%, are SMEs. This dynamic presence helps to generate growth and redistribute wealth in society. Their important role in reducing poverty in Cameroon is also gaining recognition. Small and Medium Size Enterprises (SMEs) contribute around 36% of Cameroon's GDP, make-up over 90% of businesses in Cameroon, and employ above 60% of the population.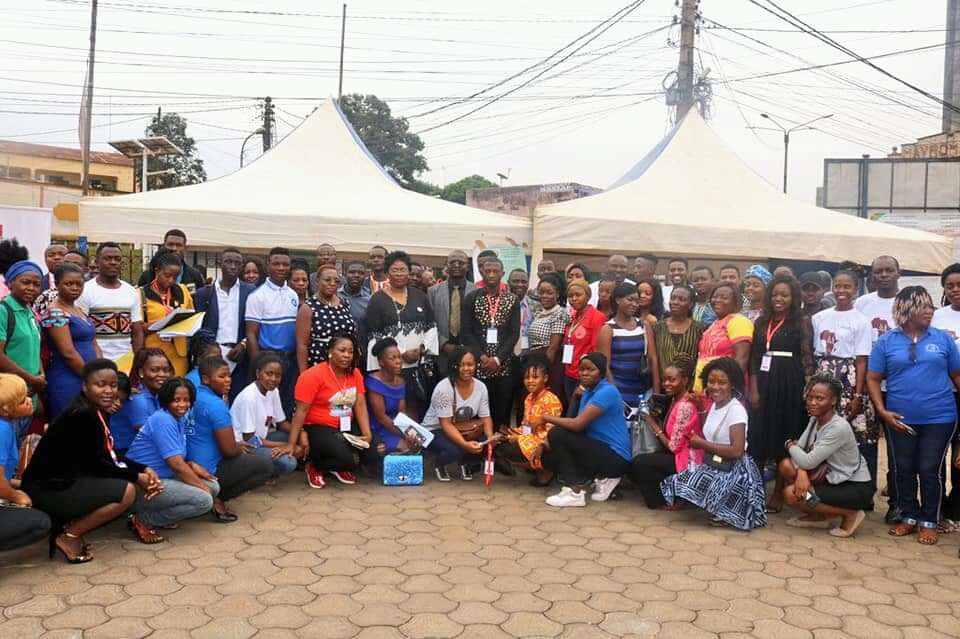 The business environment in Cameroon is good but the lack of resource harmonization in the Cameroon Entrepreneurship sphere is considered as among the main causes of short-run business failure and poor competitive capacity. SMEs in Cameroon face significant challenges regarding Managerial skills, lack of capital, networking and lack of dedicated agencies to assist the existing and potential entrepreneurs.
Source: Pan African Vision
Others Related Articles:
https://www.bantuvoices.org/the-small-business-forum-ends-in-yaounde-recommendations-perspectives-and-stronger-collaboration-from-stakeholders/