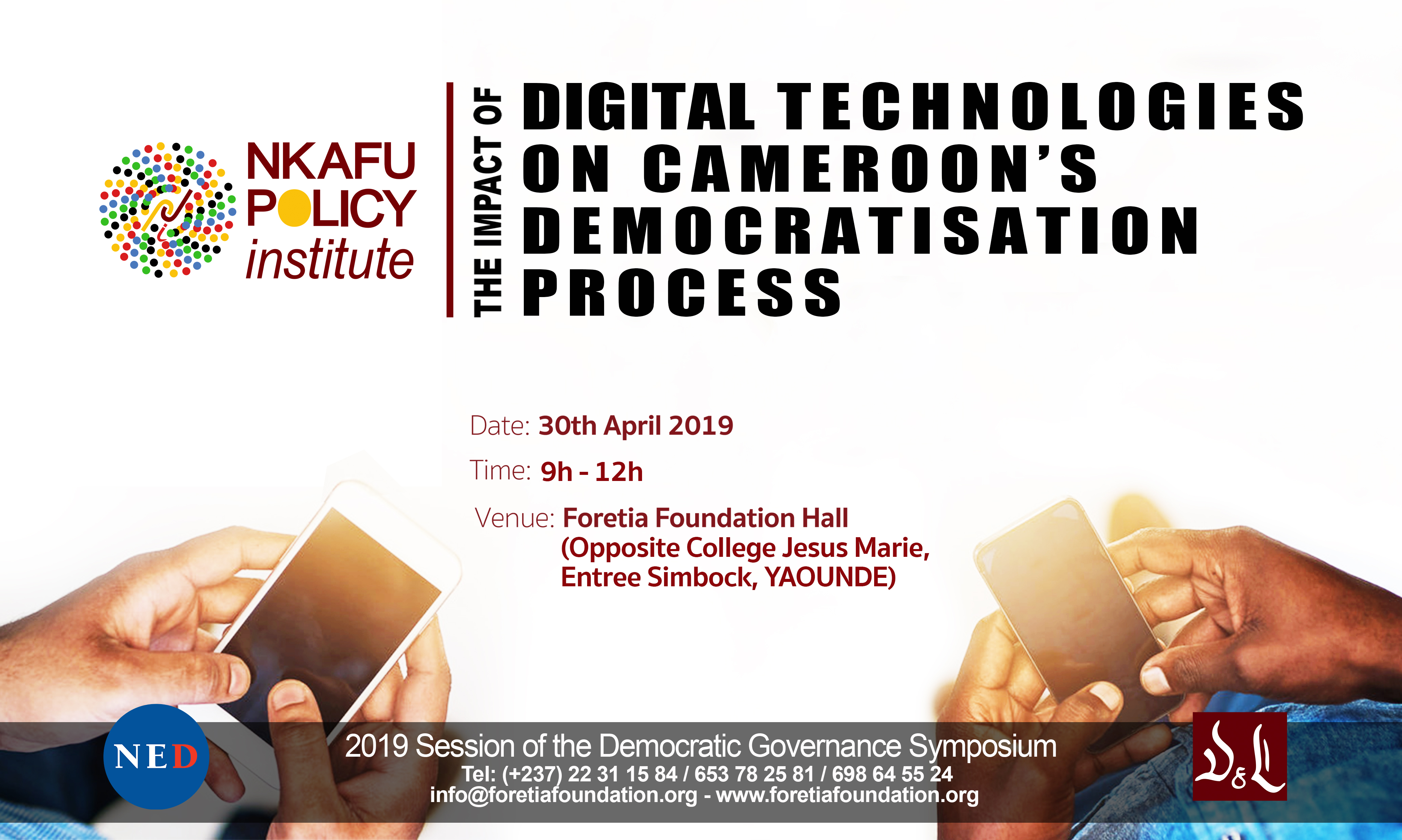 Impact of Digital Technologies on Cameroon's Democratization Process
The Denis & Lenora Foretia Foundation is very pleased to announce the 2019 Democratic Governance Symposium to be held under the theme
The Impact of Digital Technologies on Cameroon's Democratization Process.
This event will take place on Tuesday 30th April 2019 from 10:00am to 12:30pm at the Foundation's headquarters – Opposite College Jesus Marie, Simbock – Yaounde.
The purpose of this event is to critically analyse the effects and challenges of digital technologies on democratic governance in Cameroon. We are particularly interested in addressing issues regarding the evolution of the Cameroonian democracy since the advent of a digital manner of doing politics.
This event revolves around the Nkafu Policy Institute's mandate to create platforms for academics and policymakers to engage and promote a culture of democratic values that allows Africans to effectively identify and tackle the governance issues confronting their continent. Engagement with these issues will give academics, policy-makers and activists a tool for reforming electoral practices to deepen democracy in the country.