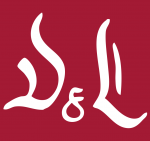 Website ForetiaFound Denis & Lenora Foretia Foundation
Catalyzing Africa's Economic Transformation
Background
 The Denis & Lenora Foretia Foundation is an apolitical non-profit organization that was established to catalyze Africa's economic transformation by focusing on science and technology, social entrepreneurship, innovation, public health, and progressive policies that create economic opportunities for all. The Foundation works in partnership with local governments, policymakers, private enterprises, civil society organizations as well as development partners to expand the resources available to entrepreneurs, farmers, and small business owners in addition to improving individual livelihoods.
The sustainable development program at the Denis & Lenora Foretia Foundation envisages economic development projects with issues and policies that will ensure the equitable economic growth of present and future generations. The program tackles the building blocks for economy including but not limited to education, public health, private sector growth as well as government policies to spur economic growth in Cameroon and Africa.
We are looking for highly motivated interns to be part of our team in promoting and advancing our work. The positions are based at our headquarters in Yaounde-Cameroon. We target recent graduates who are interested in gaining practical experience in sustainable development program, event organization, and project management. The recruited interns are supervised and shall perform diverse activities ranging from research work, a compilation of statistical data, and preparation of draft reports, administrative duties, assisting with event and project management.
Core duties:
Assist with a broad set of activities that support policy advancement at a regional or a national level such as research, seminars, conferences, and workshops;
Assisting executives and staff with project and program-related research and development, including participating in staff meetings on planning, processes, and coordination;
Actively engage the general public in projects related to the sustainable development program
Complete research tasks as assigned, such as conducting literature reviews; organizing, and analyzing research data;
Assisting in the writing of successful grant proposals;
Preparing memos, briefs, reports, and presentations;
Other administrative duties as assigned.
Skills and Qualifications: The ideal candidates will possess:
At least a Bachelor's Degree in the following fields: ICT or Computer engineering, Sciences related field, Education or a related field.;
Strong writing and research skills; must be able to digest large amounts of information.
Strong leadership skills;
Excellent oral and written communication skills;
Proficiency in using technology as a management reporting tool;
Proficiency in English and French;
Proficiency in MS Office applications (Word, Excel, PowerPoint);
Be a good communicator and team player;
Be able to multi-task, be extremely organized, and have meticulous attention to detail;
Desire to learn, take initiative, and suggest best practices with a willingness to take constructive feedback and guidance.
  Fundamental Values
Personal qualities of integrity, credibility, and a commitment to and passion for D & L Foretia Foundation Nonprofit's mission;
Discipline and teamwork;
Positive and proactive attitude.
What we offer
We offer 3 to 6 months full-time internships.
Our interns also have full access to seminars, roundtables, workshops, and discussion groups hosted by the Denis & Lenora Foretia Foundation and its partners.
How to apply
Please click on the button below to submit your application. In the application process, make sure you attached an updated CV plus a Cover Letter.
For more information
Feel free to contact us at [email protected] or contact our Communication Manager Mme Ancel LANGWA BANKA at [email protected]